Racing to Success Student Workshops
Choices
60-minute seminar
… designed for teens to help them understand the importance of making the right choices at the right time – ensuring college admission, scholarships, and grants.
Suitable for 8th and 9th graders
Cost: $30.00 per student, group rates available
---
Choices
60-minute seminar
… designed for High School Students wanting to get into the best possible colleges and universities. It helps them to:
Create a personal life storyboard
Complete complicated admission applications
Gain admission to one of their top pick colleges and universities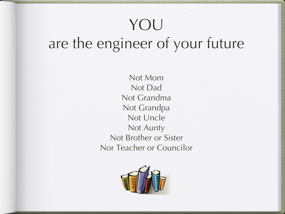 Suitable for high school students
Cost: $30.00 per student, group rates available
---
Write with PUNCH
90-minute workshop
A fun way to learn grammar and the basic Elements of Writing to produce standout papers, while raising Language Arts grades. This workshop can improve essay writing, impromptu writing, college admission essays, and thesis papers.
Suitable for 8th, 9th, and 10th graders and students who want to review grammar and the elements of writing.
Cost: $40.00 per student
Judith Owens-Lalude at 1-(502)-327-5056 | jclalude@gmail.com