Education

From Little League to Ivy League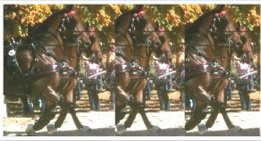 Racing to Success
(for groups only)
College admission, grants and scholarships
The application process for top colleges is grueling for both parents and students. Racing to Success is designed to temper those concerns. College Preparation begins in the 6th grade, but the academic process starts as early as the 3rd grade.
Visit the Educational Links page for great web resources
---
WHY DO SOME STUDENTS GET IN AND OTHERS DON'T?
Get your gifted and talented child into a selective college and university
Call: Judith Owens-Lalude at 1-(502)-327-5056
Email: [email protected]
SHE KNOWS THE ANSWERS & WILL GUIDE YOUR FAMILY
Sessions start at $69.00/hour
$59.00 per person for a two-hour group session-five or more
Discounts for larger groups
$40.00 per person for student seminars
Call for a free consultation
She works with individuals, families, and groups
Admissions to a Preferred College | Outstanding Scholarships | Super Grants
---
Take the Quiz:
Is your child gifted and talented?
Do you want your child on the aggressive academic track?
Is your Child starting to slack off in school?
Is your child losing interest in school?
Are your child's grades slipping?
If your answers is YES to any of these questions, Judith C. Owens-Lalude is the person who you need to contact. She understands how the educational systems work and can help your child get to his or her TOP academic level and onto the IVY LEAGUES.
Call: Judith Owens-Lalude at 1-(502)-327-5056
Email: [email protected]
---
Judith C. Owens-Lalude can help your child to …
Acquire outstanding scholarships
Complete the college application
Enroll in summer enrichment programs
Start college after the sophomore year of high school
Graduate high school with 60 hours of college credit
Prepare early for college interviews
Qualify for the top scholastic awards
Select the right classes and enrichment programs
Write an impressive essay
Make the admission's lists for the top colleges and/or universities
Every student that she has worked with has excelled – yours will too!
Call: Judith Owens-Lalude at 1-(502)-327-5056
Email: [email protected]
---
The Organizer is available for purchase
It contains: checklists, guidelines, and helpful hints. It is designed to collate information requested on applications from colleges and scholarship providers – group rates are available.
The ORGANIZER is a manual designed to show parents and students how to collate information requested, on applications, from selective colleges and scholarship providers.
Please go to Anike Press to purchase
Book a semiar for your group, school or organization today
Private counseling is available
Call: Judith Owens-Lalude at 1-(502)-327-5056
Email: [email protected]
Book a session today!
---
Workshops for Student Groups
Choices
60-minute seminar
… designed for teens to help them understand the importance of making the right choices at the right time – ensuring college admission, scholarships, and grants.
Suitable for 8th and 9th graders
Cost: $30.00 per student, group rates available
---
Choices
60-minute seminar
… designed for High School Students wanting to get into the best possible colleges and universities. It helps them to:
Create a personal life storyboard
Complete complicated admission applications
Gain admission to one of their top pick colleges and universities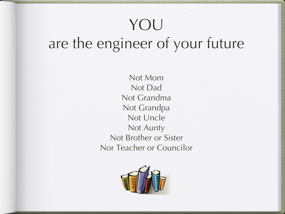 Suitable for high school students
Cost: $30.00 per student, group rates available
---
Write with PUNCH
90-minute workshop
A fun way to learn grammar and the basic Elements of Writing to produce standout papers, while raising Language Arts grades. This workshop can improve essay writing, impromptu writing, college admission essays, and thesis papers.
Suitable for 8th, 9th, and 10th graders and students who want to review grammar and the elements of writing.
Cost: $40.00 per student
RSVP
Call: Judith Owens-Lalude at 1-(502)-327-5056
Email: [email protected]
---
---
START COLLEGE IN THE 11TH GRADE
Attending your high school prom
Graduate with your high school class
Start college with 60 college credit hours
---
---
You've Got the Write One
University of Louisville
Summer Portfolio Institute
July, 2013
4th grade to 8th grade
The Summer Portfolio Institute serves as an enrichment program focusing on mathematics, writing and technology. The Institute is comprised of Mathematics and English teachers who teach students in grades K-12. In order to prepare the teachers to work within an integrated environment, a team of teacher leaders meets for two months prior to the Institute to develop activities that will introduce participants to the content and expectations for mathematics, writing, and technology.
Three days prior to the Institute teachers meet to participate in activities designed by the leaders and to develop specific curriculum for their classes. During the one week institute, students entering grades four through eight work with teams of teachers and resource personnel integrating writing, mathematics and technology for production of pieces for an Institute portfolio. Students will also participate in other writing and mathematics learning activities and enjoy snacks and recreation with other students. At the end of the week, students showcase their work for parents and other interested adults at an open house.
The first Summer Portfolio Institute was held in 1995. Under the direction of Dr. Karen Karp, the Department of Early Childhood and Elementary Education, and Dr. E. Todd Brown, the Institute has continued to grow with each passing year. If you would like additional information on the Summer Portfolio Institute, feel free to contact E. Todd Brown at (502) 852-8978 or Paula Gordon at (502) 852-6431.
This project is funded locally by the Pepsi-Cola General Bottlers, Inc.